Your benefit with YMC:
Excellent glass columns also for self-packing for laboratory and pilot scale
First-class biochroma­tography columns and resins
The free Expertise Portal gives you convenient access to the large YMC library
Training courses that expand and deepen your skills and knowledge in the field of chromatography
Would you like to learn more about our new products or do you need
further product information? Please feel free to contact us!

Our Products for Biochromatography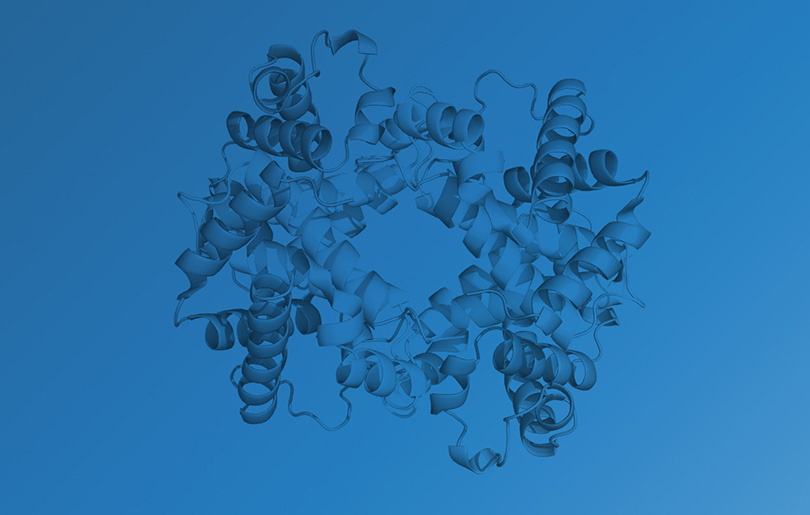 RP Columns for Bioseparations
The choice of the right chromatographic column is crucial for success in biochromatography. YMC's RP columns (reverse phase columns) are specifically designed for efficient separation of biomolecules. Various pore sizes allow for optimal selection for your specific separation tasks - from small peptides to large proteins or antibodies. Thanks to our innovative technology and materials, YMC RP columns provide robust and reproducible results. With YMC RP columns, you can take your biochromatography to the next level.

To the RP Columns
Bioinert RP/HILIC Columns for Sensitive Separations
YMC's bioinert RP/HILIC columns offer an optimal solution for the separation of particularly sensitive substances such as oligonucleotides, nucleotides, and selected proteins and peptides. With specialised bio-inert hardware options, these columns ensure high reproducibility and effective separation, even for the most demanding analytical challenges. Bioinert columns are ideal for use in highly sensitive LC/MS analyses, where improved sensitivity and recovery are crucial.


Efficient Ion Exchange Columns
YMC's BioPro IEX ion exchange columns are specifically designed for the highly precise separation and purification of biomolecules such as proteins, peptides, and nucleic acids. By using porous and non-porous hydrophilic polymer beads, they minimise unspecific adsorption, thus achieving higher binding capacities and recovery rates than traditional IEX columns.


Precise Size Exclusion Columns
The YMC-Pack Diol series and the YMC-SEC MAB column for antibody analytics cover a broad application spectrum. They stand out due to their high flexibility, reproducibility, and stability, making them ideal for efficient biochromatography.


High Throughput HIC Columns
BioPro HIC columns enable efficient analysis and purification of proteins and antibody-drug conjugates. Their focus is high throughput and high resolution. The optimised surface modification and high pressure tolerance allow shorter analysis times and excellent separation performance - ideal for demanding lab applications.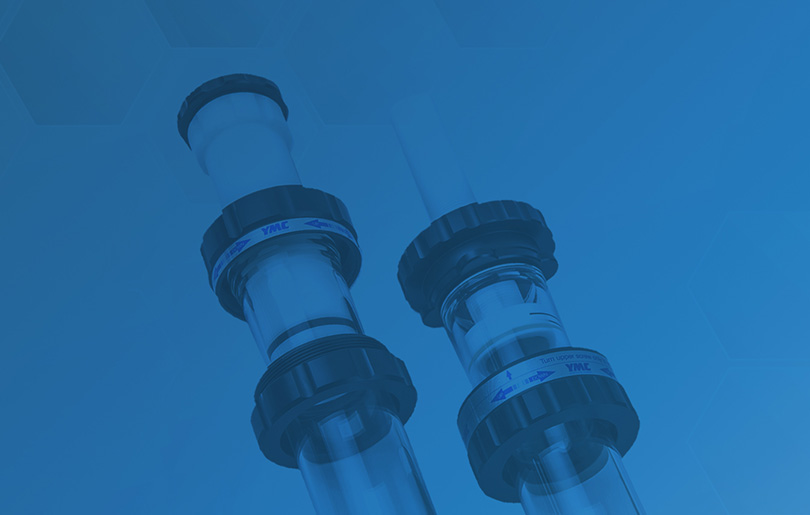 Glass Columns for Laboratory and Pilot Scale
YMC glass columns are ideally suited for the purification of peptides, proteins, oligonucleotides or antibodies, as the flowpath is metal-free. In order to meet the requirements of pilot production, the fabrics are certified. With innovative advances for the packing process, they are ideally suited for packing all conventional resins yourself.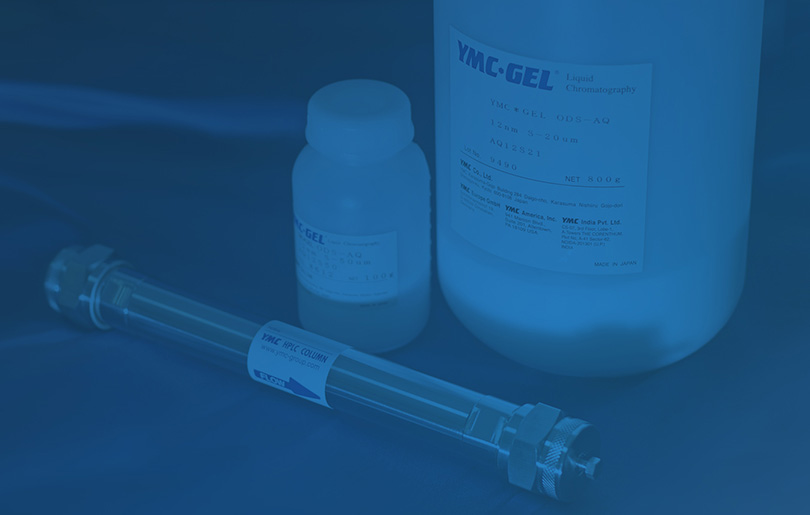 Resins for Bioseparation
YMC resins are also ideal for any purification in preparative scale. Because they enable precise and efficient chromatography processes. The optimized packing technology in combination with spherical, monodisperse particles lead to high plate counts and symmetrical peak shapes.


Your next step
to first class products
Would you like to learn more about our products or schedule a personal appointment? Please feel free to contact us!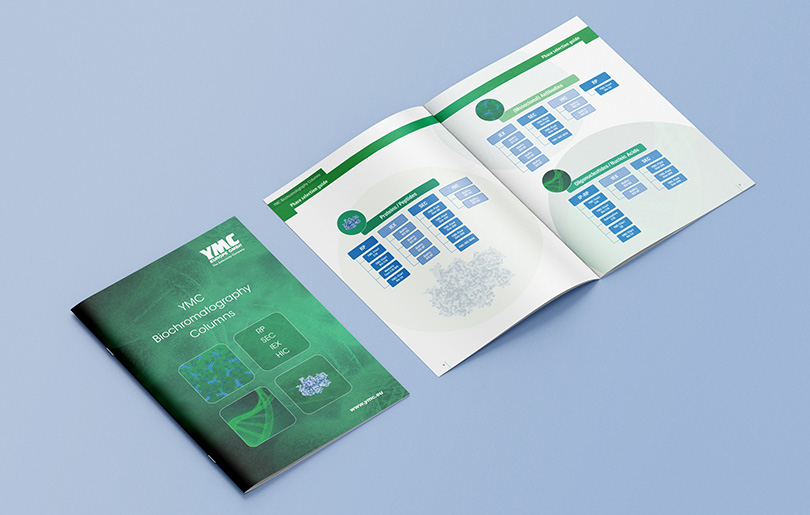 More Details about Our Columns
Our comprehensive biochromatography brochures provide you with detailed information about our diverse solutions. Download now!

The Guide to Biochromatography:
Types, Advantages and Applications
Biochromatographic methods are essential for the separation and analysis of biomolecules and play a central role from research and development to production and quality control. It is an exciting task to keep up with new and innovative developments. This overview guides you through the basics of Biochromatography as well as the various types and applications with their respective advantages.


What is Biochromatography?
Biochromatography is a procedure for separating biomolecules based on their different properties, such as size, shape, electric charge, polarity, or hydrophobicity. This method is particularly useful in the production of biopharmaceuticals, in protein analysis, diagnostics, and drug research.


How does Biochromatography work?
Biochromatography is based on the use of columns or membranes coated with special ligands to bind and separate biomolecules. The method can be carried out in various phases, including ion exchange chromatography, reversed phase chromatography, hydrophobic and hydrophilic interaction chromatography, and size exclusion chromatography. Each method relies on separating biomolecules based on their different physicochemical properties.


What types of Biochromatography are there?
There are several types of biochromatography, which can be classified into different categories based on the type of separation. These include the following:


Ion Exchange Chromatography (IEX):
In this technique, molecules are separated based on their electric charge. The molecules bind to the counter-charged functional groups of the column and are then eluted by changing the ion strength or pH value.


Hydrophobic Interaction Chromatography (HIC):
In this method, the hydrophobicity of the molecules plays a role. It is based on the interaction between hydrophobic sites on the molecules and hydrophobic groups bound to the chromatographic carrier material.


Reversed Phase (RP):
The analytes are separated according to their polarity. The stationary phase is non-polar and the mobile phase is polar, so that hydrophilic molecules elute early. More hydrophobic analytes are retained more and thus have a longer retention time.


Hydrophilic Interaction Chromatography (HILIC):
Very polar analytes are retained with a polar stationary phase. Elution takes place with reversed-phase eluents that contain a small amount of water. Ionic strength and pH are adjusted with organic buffers. The addition of salts can be helpful with strongly retarding analytes.


Size Exclusion Chromatography (SEC):
This method, also known as gel permeation chromatography, separates molecules according to their size. It uses a porous material that encapsulates smaller molecules, thereby slowing their movement through the column, while larger molecules pass through the column faster.


Why is Biochromatography essential for certain applications/research areas?
Biochromatography is essential for certain applications and research areas as it enables the precise separation of biomolecules, which is of great importance for many research projects. In production, high yield and purity are of critical importance.
Overall, biochromatography provides a powerful tool for the research and development of biopharmaceuticals and other biomolecules, and will continue to play a significant role in the future.
Your Free
Guide as Download
A practical tool for the lab: Detailed description of all relevant biochromatography techniques! The clear illustrations ensure intuitive navigation, and thanks to practical instructions for method development, you can get started right away.
Your Free
Whitepaper as Download
In our white paper, all essential separation methods for the chromatography of oligonucleotides - AEX and IP-RP - are comprehensively explained. It highlights key aspects of analytics and delves into details relevant to preparative LC, such as loading capacity.
Expertise Topics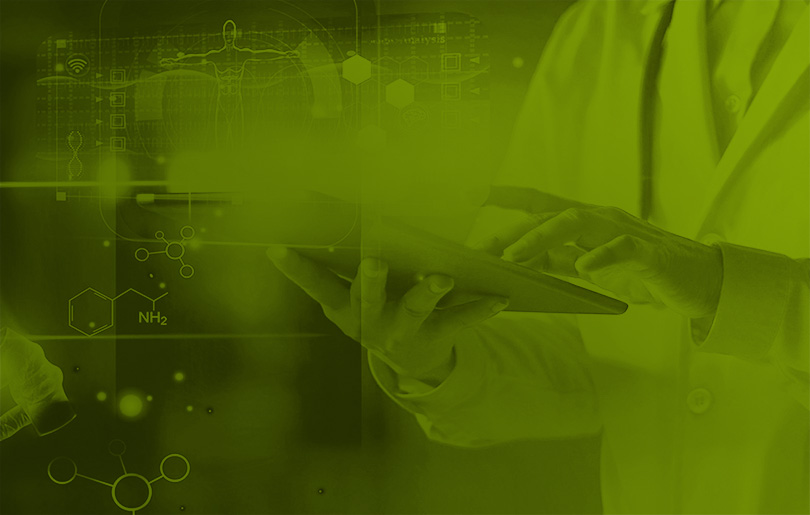 Practice-oriented training!
YMC offers practice-oriented training from HPLC basics to method development. We cover a wide range of topics. You want a specific topic? We adapt the training to your needs. Discover our available courses now!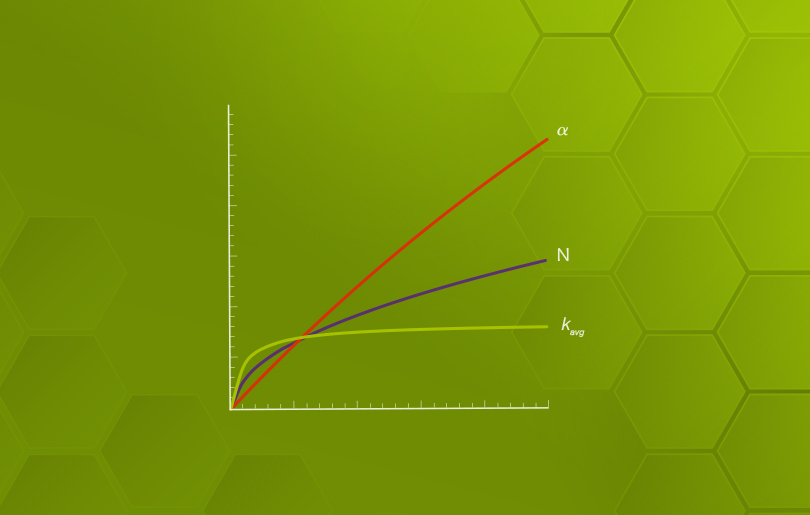 Expertise portal: More expert content for you
In our expertise area, we have compiled extensive knowledge and supporting digital services for you. Use our extensive knowledge database and the numerous calculators of our expertise portal.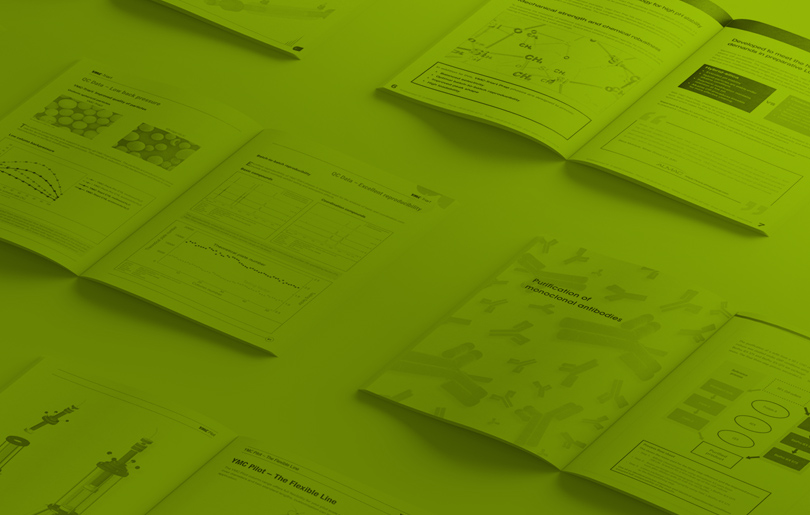 Downloads: Our expert library
Our download area offers a wide range of knowledge about our products. Discover our extensive expert database with many informative downloads.