Whitepaper for
LC Method Development Strategies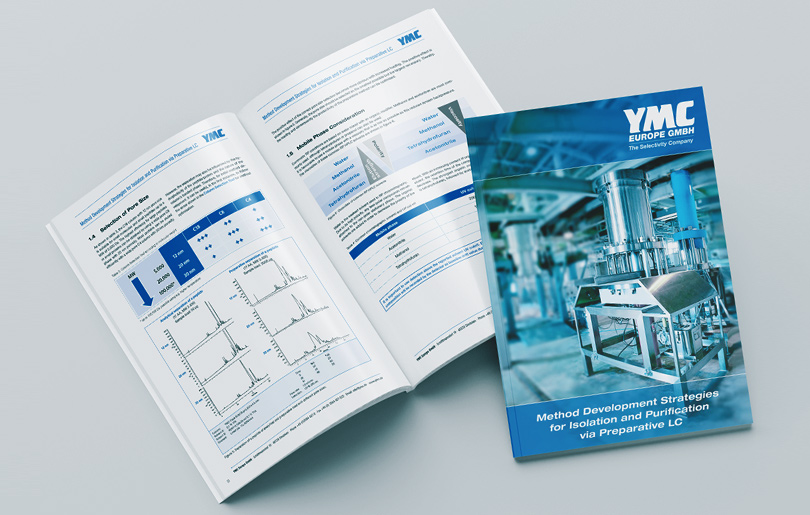 The objectives for method developers in preparative LC are:
Purification and isolation of a target compound with a maximum sample amount in the shortest cycle time under cost pressure. Whereas isolation focuses on the scale up of mg- to g-units, the production scale needs to achieve up to kilograms or even tons.

Learn more about LC Method Development Strategies in our whitepapers.
Steps of the linear scale-up
The most comprehensive approach for method development in
preparative LC is the so-called linear scale-up, which consist of:
Method development at analytical scale
Loadability studies on analytical scale
Scale-up to preparative process
Regulatory Affairs Support
Your request for the Whitepaper
Do you also know the Whitepaper
for strategic peptide purification?