Whitepaper for
Strategic peptide purification!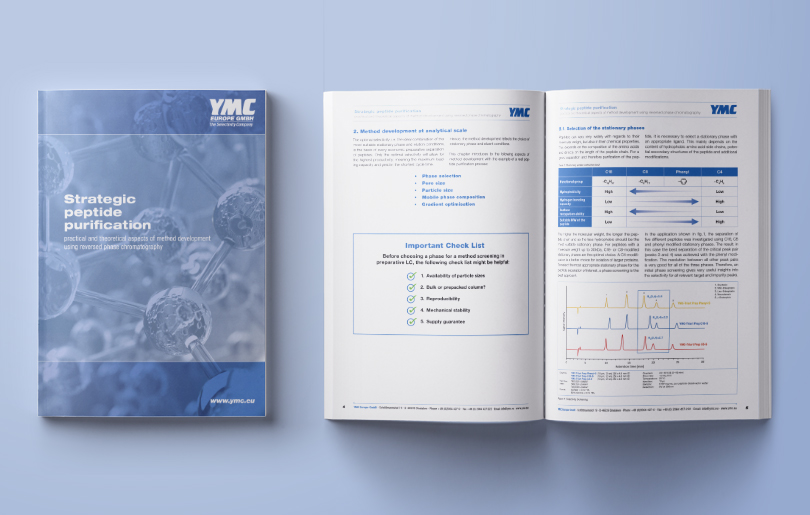 Peptides have become one of the most important biopharmaceuticals. This document is a guide for developing preparative peptide purification strategies with the considerations of economic and productive aspects. This means: maximum sample recovery in the shortest cycle time within cost limitations.
Contents of the whitepaper
Within this whitepaper, the important steps in method development for
peptide purifications using RP chromatography are demonstrated on a real-life example:
Phase selection
Pore size
Particle size
Mobile phase composition
Gradient optimisation
Your request for the Whitepaper
Do you also know the Whitepaper for
method development strategies for preparative LC?