Whitepaper for
Development of antibody and protein purification!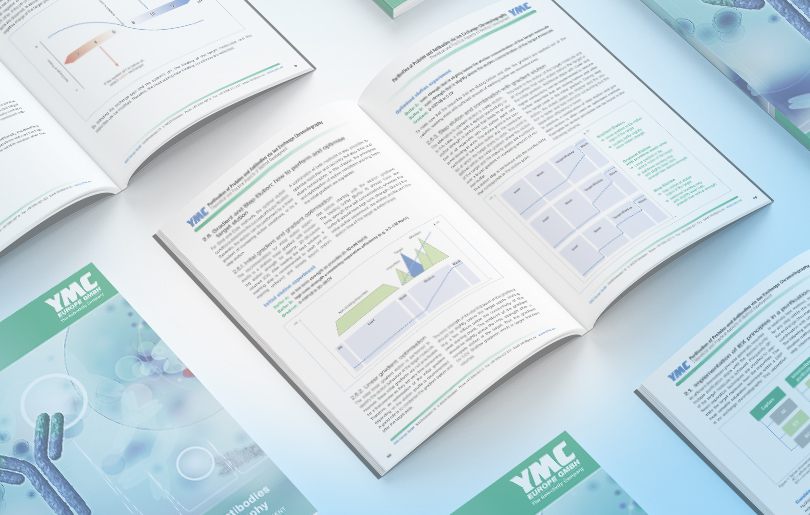 Biopharmaceuticals such as antibodies and proteins have become the new backbone of the pharmaceutical industry. This document is a guide for developing IEX purification processes for antibodies and proteins with the considerations of economic and productive aspects. This means: maximum sample recovery in the shortest cycle time within cost limitations.
Contents of the whitepaper
Within this whitepaper, the important steps in method development for
antibody/protein purifications using IEX chromatography are demonstrated on a real-life example:
Separation modes
Selection of IEX Resin types
Buffer composition and pH
Definition of elution conditions
Gradient optimisation
Cleaning strategies
Your request for the Whitepaper
Do you also know the Whitepaper for
method development strategies for preparative LC?